Shop OVP Tea Premium Collections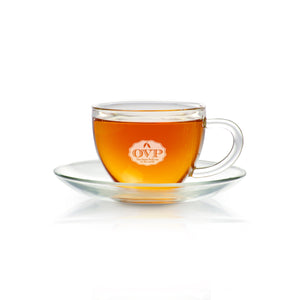 Stylish Healthy Chinese Tea
OVP Tea (by Old Village PuEr Pte Ltd), is a premium brand of tea, focused on artisan tea from China.
We offer more than organic PuEr and other select Chinese teas for your enjoyment and health.
Many of these teas have been enjoyed for hundreds of years, and have a long tradition and history. We have taken efforts to formulate and package these teas in a more convenient and modern way because we understand that you have a busy lifestyle.
We are confident that you will enjoy these teas as much as we have!
OVP Tea, my right choice!
好喝健康的中式茶!
Click here for more about OVP tea.
OVP Award-winning teas
2016: 
Formulated in Singapore by Old Village Pu Er (OVP), our Tropical Romance Tea is awarded 1st Runner-Up in the category of Aged Tea at the Hong Kong International Tea Fair.
2018: 
Our Fresh Fusion®, Woken Dragon™, and Imperial Treasure™ teas are awarded Bronze at the Global Tea Championship  (Fall Hot Loose Leaf Tea Competition) held in the United States. 
Phoenix Reborn™ and Sanpin Glory™ tea were awarded Gold and Bronze respectively at the Global Tea Championship (Spring Hot Loose Leaf Competition) held in the United States.
Five teas shone in the International tea championship this year, from Singapore!
2020 : 
Our Golden Memories™, and Tropical Belle™ teas are awarded  Great Taste Award 2020 in U.K. 
Both submissions are awarded!
2021:
Our Golden Melody™ Shou PuEr mini teacake is awarded  Great Taste Award 2021 in U.K. 

2022:
Our Golden Moments™ Shou PuEr is awarded  Great Taste Award 2022in U.K.
Our company is awarded Great Taste Producer for winning Great Taste in the preceding three years.
Click here to shop International Award-winning tea collection.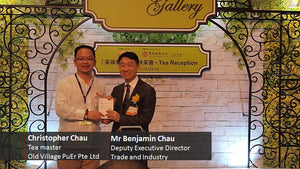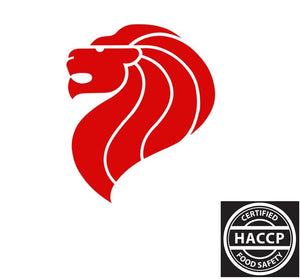 Made in Singapore
 OVP teabags are truly made in Singapore, under one of the most effective & efficient government in the world, with rigorous rules and regulations in processed food products.
The product safety is further ensured by HACCP - Hazard Analysis Critical Control Point – Certified factory.
Environmental friendly!
OVP pyramid teabag is 100% bio-degradable made in Japan, printed with edible ink in tags.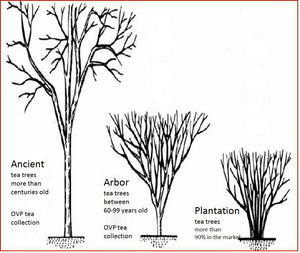 Gene of the Ancient Old Trees
Old Village PuEr (OVP) insists on hand-picking only the finest PuEr tea leaves from century-old ancient Arbor Trees in the Spring. 
The leaves are professionally stored in Singapore for the best result of post-fermentation to retain its aroma, so as to render the drinker a delectable and gratifying experience that is nothing short of memorable.
OVP Tea -  A True Gourmet Brew
New Entrepreneur of the Year Award (EYA) 2018
On 10 October 2018, Co-founder/tea master of Old Village Puer Pte Ltd, stands on the award stage as a new entrepreneur for the EYA 2018 at arena Mandarin Hotel Singapore.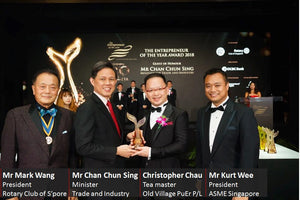 Welcome message from the Tea Master